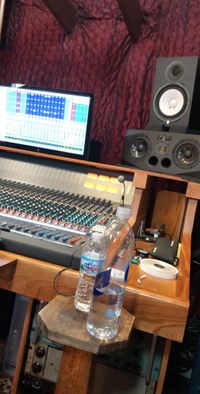 Happy Holidays all! I hope every is enjoying the final days of 2018. It's been another year for the books. I've been laying low lately and working on some writing and preparing for 2019 and on. Part of that preparation is more music for you, because you deserve it! 
I spent this past weekend at Drum Farm Studios in Menonomie, WI (did I spell that right?) with John Richardson and we finished vocals on two songs and started work on a 3rd song. I can't wait to share this music with you. I wish I could now and just might. You can head to my social media pages to catch a snippet of a new song called "Johnny & June". A little cliche but a personal song for me. I think you'll like it. 
Anyways, take care, have a great holiday, and I look forward to seeing you out in 2019. Schedule is being updated as I type this.
- Todd